Pour la plupart des gens, le Chaman est encore à l'image de l'indien d'une tribu perdue au coeur de l'Amazonie, sous sa tente de feuillages tressés, entouré de grigris bizarres, de peaux de bêtes menaçantes et de masques de cérémonies peu engageants… Dans la réalité, le Chaman moderne, comme moi-même, peut tout à fait vivre dans une ville du moment qu'ils restent néanmoins assez proches de la Nature et plus généralement de l'Esprit de la Terre et du Monde des Anciens. Il y a néanmoins une nécessité de ne pas se laisser couper complètement des forces telluriques et des flux naturels, ceci afin de capter les diverses énergies qui permettent de se régénérer, d'accomplir les rituels en communiant sereinement avec les entités positives. De plus, le Chaman moderne doit bien souvent résoudre des problèmes qui sont très éloignés des préoccupations des hommes des tribus, en effet il est rare que l'on me demande de fortifier le chasseur pour qu'il rapporte le cochon sauvage ou pour qu'il ne se fasse pas attaquer par la panthère noire du fleuve… Non, les véritables demandes de nos contemporains sont un peu plus évoluées et des fois assez complexes...
Néanmoins, et sans trahir de grands secrets professionnels, vous le devinerez aisément, la clientèle du "Chaman urbain" ou du Sorcier occidental se focalise surtout dans des domaines assez basiques, lesquels vont naturellement de pair avec la vie qui est menée dans nos sociétés. Ces préoccupations se résument en cinq ou six principales catégories, dont l'une qui méritera aujourd'hui que l'on s'y intéresse de plus près, les voici : la Santé, l'Amour, l'Argent, le Travail, la Chance et la Sécurité. Tout le monde désire en effet avoir un travail intéressant, de l'argent à foison, éloigner la malchance, vivre longtemps en bonne santé, en toute sécurité, et si possible rencontrer le grand Amour qui dure toute la vie !
La grande préoccupation qui intéresse tout particulièrement nos contemporains reste… l'Amour ! Effectivement, ils ont forcément compris que cela ne servait strictement à rien d'être riche, en bonne santé et sans aucun problème matériel si l'on était irrémédiablement seul dans son coin à en mourir de tristesse ! Je ne peux que leur donner raison, et c'est d'ailleurs sur ce point qu'une grande partie de mes travaux de Magie s'organise, afin d'aider à trouver ou récupérer l'âme soeur, celle qui colore l'existence et donne enfin un but à la vie, cet "alter ego" indispensable qui renvoie le reflet de l'esprit et qui sait faire don de soi, je parle ici bien évidemment de sexualité, du partage des corps, une offrande intime et réciproque des sens et des sentiments. Sur ce dernier point, nos contemporains sont très demandeurs, en effet, puisque en qualité de Chaman je suis aux premières loges pour les écouter avec la sérénité qu'il se doit et pour répondre à leurs attentes via les rituels spécifiques de "Magie Rouge", ceux-ci sont parfaitement adéquats pour ce dont il s'agit.
Mais, un petit rappel s'impose : qu'est-ce exactement que la Magie Rouge et en quoi peut-elle réellement aider ?
La Magie Rouge regroupe l'ensemble des rituels abordant de près ou de loin tout ce qui touche justement à notre domaine de l'Amour, en passant par les influences possibles sur les sentiments génériques et spécifiquement amoureux, par exemple : la jalousie, la séduction, la l'affection, etc. mais aussi dans une moindre mesure dans des domaines assez proches liés aux relations humaines comme l'Amitié, l'attirance, ou tout simplement l'intérêt pour autrui, mais toujours sous une forme principale "d'attraction". Dans ce sens l'on peut aussi envisager des rituels de Magie Rouge se référents à tout domaine d'interdépendance passive ou active, à tout ce qui peut lier deux personnes, soit à niveau égal, soit en instituant une dépendance unilatérale.
Autre important domaine de la Magie Rouge et directement en phase avec l'Amour, c'est bien évidemment la sexualité. J'avais déjà levé un peu le voile dans le paragraphe précédent… Les "rituels rouges" auront deux fonctions principales opposées, d'une part : l'attirance sexuelle, la stimulation des organes génitaux, l'augmentation du plaisir et de l'excitation, et donc plus généralement tout ce qui pourra améliorer positivement la sexualité (sur la personne visée, laquelle peut être le consultant ou bien une autre personne désignée par ce dernier, généralement en vue d'une liaison avec celle-ci). D'autre part, et paradoxalement, la Magie Rouge peut aussi reprendre ce qu'elle a donné, en effet elle peut ôter tout désir, toute attirance, toute excitation, et par la même occasion toute activité sexuelle… cette dernière action s'appelle "nouer l'aiguillette", notons-le juste en passant.
Comme nous le voyons, la Magie Rouge agit dans un cadre apparemment restreint mais ses effets sont d'une très grande efficacité, surtout si les rituels sont échelonnés dans le temps et montent progressivement en puissance, ainsi, par actions magiques répétées, la charge est cumulative et aboutit la plupart du temps à un succès garanti, même si en la matière il existe toujours des aléas et des circonstances plus ou moins complexes à prendre en compte. Pour finir ce tout d'horizon, précisons les grandes orientations des rituels de la Magie Rouge, ce sont les suivantes : retour de l'être aimé (après éloignement ou rupture amoureuse), séduction d'une personne (par un rituel d'attraction), éloignement d'un ou d'une rivale amoureuse (voire du conjoint…), rétablissement et augmentation du tonus sexuel, et plus généralement "rencontrer l'Amour" (pour les personnes seules, rituel de mise en condition amoureuse).
CONTACT
TEL:00229 95 62 70 56


WHATSAP:00229 95 62 70 56
E-MAIL:mediumfandi@gmail.com
SITES-WEB
http://www.medium-of-affection-return.com
---
Great marabout of the world | Solve your Problems | Attract Love and Wealth
LE FA CONSULTATION CHEZ VOYANT FANDI /THE MOST GREAT AND POWERFUL MASTER MARABOUT OF THE WORLD AND AFRICA FANDI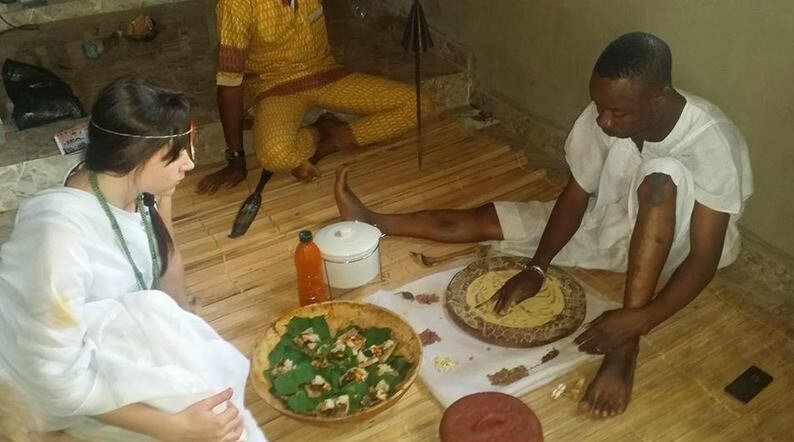 Le FA est à la fois science et divinité présidant au destin de l'homme. Il est un livre ouvert sur le passé, le présent et l'avenir, enseignant à l'homme ses liens profonds avec la nature, tout en lui dispensant, grâce aux contes allégoriques liés à chaque arcane, une grande et très profonde sagesse existentielle. Le FA est certes, une géomancie, une technique divinatoire, mais c'est là un aspect mineur des choses. Le FA est avant tout, une voie de connaissance, une doctrine initiatique. Il est facile de s'apercevoir rapidement que le prêtre du FA ( le Bokonon) n'est pas un vulgaire. Sa science , son comportement et sa sagesse en fait un homme à part.
Le FA aide l'homme auquel il se reflète à mieux se comprendre et entrevoir le destin au travers d'une vision plus lumineuse. Ce qui pourrait l'aider à agir sur tous les plans avec plus de sciences, d'efficacité et de sagesse. A la grande noces des civilisations, que laisse présager la nouvelle ère au début de laquelle nous sommes, l'Afrique des traditions ésotériques aura beaucoup à apporter l'humanité. Au stade actuel de l'évolution de l'humanité, l'homme a besoin de savoir pour agir et le FA est la seule science divinatoire actuelle pouvant révéler l'avenir tout en se proposant d'aider l'homme à y faire face par des moyens appropriés. Par le FA et à travers le FA s'ouvrent à l'homme de nouvelles perspectives, il peut sinon changer son destin ou du moins le modifier dans le sens du mieux pour mieux se connaître et mieux s'assumer.
bon marabout, grand marabout le plus puisant au monde, le plus puissant des maître marabout au monde, le roi des marabout au bénin, marabout connu en chine, marabout discret, marabout honnête et compétent, marabout maître voyant compétent
TEL:00229 95 62 70 56

WHATSAP:00229 95 62 70 56

MARABOUT OF RETURN AFFECTION
MARABOUT MEDIUM MAITRE FANDI